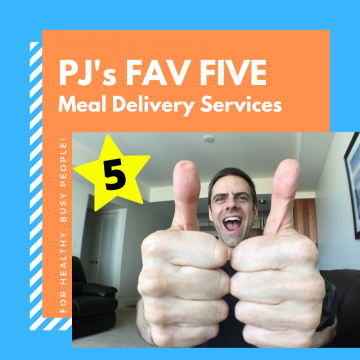 You're busy. I get that! So am I.
It's hard to find time to shop, prep and cook, but processed "convenience" foods are a killer and eating out of bags and boxes is the fastest way to get fat and come down with some nasty ravaging disease.
So if you have to have someone make your food for you, here are my top 7 meal delivery services (and none of them are paying me for any endorsements). You will have to do some cooking, but the instructions are easy and they are engineered so cooking time usually takes 30 minutes or less.
The great part is the meals taste great, the recipes are done for you, and the shopping, prepping, measuring, etc. are all taken off your plate, which saves a TON of time!
And if you don't even have enough time for the 30 minutes of cooking (usually less) these meals require and want someone to come to your house to do literally everything in your kitchen (including clean up after), then you should hire Laura Taylor and her crew from Honest to Goodness Personal Chef Services. She ROCKS but is only in the Seattle and Eastside areas of Washington State. However, if you want to bring her (or one of her crew) with you to exotic parts of the world, she might be willing to make an exception in some cases.  😉